Clinic Director for Active Health & Wellness Clinic and MotionFIT Athletics
Certified ART Practitioner
Certified Bioflex Laser Therapist
Certified Fusionetics Practitioner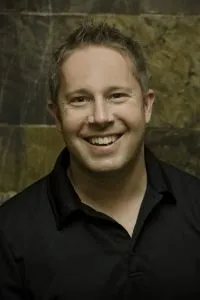 As clinical Director and founder of Active Health & Wellness Clinic and MotionFIT Athletics, Dr. Starr's comprehensive and multidisciplinary approach blends state of the art technology with modern chiropractic care.
From early on Dr. Sean Starr was interested in health & Fitness. He grew up in Victoria, BC where he was actively involved in many sports including soccer, hockey, golf, baseball, and weight training. During these competitive activities he gained a greater appreciation for the biomechanics of the human body, sports performance and injury prevention / rehab. He did four years of undergraduate studies working towards a Bachelor of Science Degree. Following that he was accepted at Western States University in Portland, Oregon where he spent an additional four years completing his education to become a Doctor of Chiropractic.
When working with you as a patient his treatment plans are always designed to be the most tried and tested ways to help you reach your personal health related goals. His approach to treatment is best described as a biomechanical approach that is evidence based (supported by scientific studies). He is one of a select few chiropractors here in Victoria fully certified in Active Release Techniques (see www.activerelease.com for more info). This is the gold standard in soft tissue treatments that both locates and breaks down adhesions and scar tissue which are causing pain, stiffness, weakness, numbness, and physical dysfunction. Dr. Starr combines this with Chiropractic adjustments to restore freedom and motion to a specific joint or area. These treatments are supplemented with modalities such as ultrasound, electrotherapy, laser therapy or decompression therapy to assist with the pain relief and tissue healing. Dr. Starr also gives his patients lifestyle recommendations and specific rehabilitation exercises are prescribed to treat and prevent the condition from returning. Through a very thorough history and examination, Dr. Starr will get to the root cause of your problem and provide you with the diagnosis and treatment for the specific symptoms of your condition. His goal is to help you live an active, pain free and healthy lifestyle and be able do the activities you are passionate about for as long as you are wishing to do so.
In order to provide his patients with the most up to date ways to improve performance, reduce injuries and increase mobility Dr. Starr has partnered up with Fusionetics, an elite sports science company from the US. This resulted in the development of MotionFIT Athletics to offer active individuals between 8-88 the most effective way to Move Better, Perform Stronger and Recover Faster in their sport or activity of choice. More info can be found at www.motionfit.ca
Treatment Hours:
| | | |
| --- | --- | --- |
| Monday | 1:00pm | 7:00pm |
| Tuesday | 9:00am | 1:00pm |
| Wednesday | 2:00pm | 7:00pm |
| Thursday | 1:00pm | 7:00pm |
| Friday | 9:00am | 1:00pm |