We value our patients' experience at Active Health & Wellness Clinic. If you are currently a chiropractic patient, please feel free to complete the following Client Experience Questionnaire. The Questionnaire is in Adobe Acrobat format, and requires the free Acrobat Reader to view.
Download & Print Questionnaire
---

I am not sure where to start, but a huge Thank You seems to be the best place. I am no longer in pain, nor do I have the tight feeling in my muscles. I have seen a number of Chiropractors over the years for a recurring pain in my hip that when at its worst, shoots down my leg and back up to my hip. I had thought I would be living with this for the rest of my life, as previous Chiropractic care for this problem and regular monthly maintenance sessions did not alleviate underlying problem.
I was hesitant to see yet another Chiropractor who said "Yes I can fix you." I am so happy that I tried one more time. You certainly have fixed me. To the point that what I thought was normal, was not. I can now stand on both feet and feel balanced, before I wanted to constantly shift my weight from one foot to the other, sometimes I thought "Gee, am I ever fidgety." Also I saw a great movie for the second time last week. The first time, as in most movie theatre seats, I was constantly trying to find the right way to sit that felt comfortable. The last time, I was able to sit still and comfortably through the entire movie, allowing me to enjoy all the amazing special effects. What an amazing feeling that was.
I have been telling people and will continue to tell people that you do more than just adjust; you get down to the root of the problem and fix it. You are truly a talented Chiropractor.
Thank you just doesn't seem to express how grateful I am for how you have made me feel as young as I think I am.
Gratefully,
Lori
---
I would like to share my experience in dealing with Dr. Sean Starr as my chiropractor and Active Release therapist.
Dr. Starr brings to the mix what anyone should expect from a professional in his field, professionalism, ongoing education and training and a high level of competence. What I would like to highlight are the aspects Dr. Starr adds: State of the art diagnostic and treatment equipment, a real gift for asking the right questions and listening to the answers and a genuine concern for his patients well being.
I have had chronic, nagging pains for years, old war wounds so to speak. I've been to many different practitioners with minimal results. Dr. Starr has been able to alleviate all of the symptoms somewhat and has eliminated some completely.
Recently I decided to cram about 4 weeks of work into two 14 hour days. Unfortunately my back decided to go on vacation about half way through the 2nd day. I'd overdone it before and I knew I was in for a month or 2 of light duty to give my back a rest and let it slowly recover. I went to see Dr. Starr and after 2 sessions, a week apart, I'm good as gold.
Having Dr. Starr in my corner is kind of like having a "get out of jail free" card. I can be a weekend warrior and if I over do it, Dr. Starr can come to the rescue.
Thanks Dr. Starr,
Sincerely,
Mike
---
It has been a real pleasure to meet a health professional who takes the Holistic approach to a persons well being.
The moment i walked into your office I was impressed by how differently I was treated. You took the time to know what it is that you could do to help me live a more pain free life. Yours was not a rush job to get on with the treatment. When you sat me down and explained to me what you wanted to do I immediately felt you were taking a personal interest in my situation.
Your analysis was thorough and you were very good at explaining what you needed to do, why and how long you felt the treatments were necessary. Because of my recent knee surgery there were a number of lower back issues that had to be addressed first. I had been suffering lower back pain for years and taking medications to help me through the day. Not only did you work to break down the scar tissue you said had developed there but you also gave me specific exercises to make sure the pain did not return.
Another important factor you felt was necessary for me to avoid any further problems with back, knee and other joint pain was to make sure my gait was well balanced. After doing a gait analysis you recommended the use of orthotics. I was a little hesitant at first but since I started using them I am able to walk further with no discomfort at all.
I look forward to seeing the same great success with your treatment of my shoulder as with by back. I can now look forward to enjoying a pain free day, everyday! Because of what you have done for me, I believe you can do the same for others.
Thanks for all you have done!
Sincerely,
Gordon
---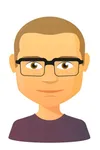 Having suffered severe muscle strain in my shoulders, I followed my usual practice of using rest and anti-inflammatory. The result was a week of sleep-deprived nights due to the aggravation of sleeping on my shoulder. I moved to plan B and visited my local General Practitioner who, during my 10 minute appointment, prescribed a stronger anti-inflammatory. A week later, with no improvement, I was back in his office. He arranged for blood tests and when those proved negative, he arranged for X-rays and more blood tests which again were negative. Six weeks into this, his only advice was to live with it, assuming time would heal all.
Neither my sleep nor my disposition was improving so I took a giant leap. I had never visited a chiropractor before and decided to arrange a meeting with Dr. Sean Starr. I discovered how professional and thorough his approach was. He actually took the time to review my history and general health and to conduct a thorough assessment of my condition. We began treatment within a few days and after 3 sessions the pain had reduced significantly that I was sleeping comfortably through the night without medication. He also provided exercises that I could do at home to help strengthen the weakened area. We continued treatment for a number of weeks reducing the sessions per week as the pain had subsided. During this time, he also conducted a computerized gait analysis and computerized spinal analysis to ensure there were no other problems that could lead to discomfort or degeneration.
Dr. Starr you are a true healer. You skillfully determined the cause of my pain and treated it effectively and compassionately. Thank you.
Best Regards,
Stephen
---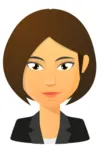 I'd like to take this opportunity to thank you from the bottom of my heart for your help in getting my life back in order.
Ever since I can remember I have suffered from lower back pain, but I always managed to stay active by going to the gym and running. Up until about 6 years ago I was an avid runner, running after work was a great way to relieve tension and unwind from a hectic day in a government Human Resources office.
My lower back pain had increased to the point where the impact of my feet hitting the pavement drove spasms across my lower back and hips; needless to say I gave up running at my doctor's request. Shortly after I stopped running my shoulders began to tense up, as that was where I was starting to hold all the un-vented stress and frustration. I continued in this fashion for years thinking it was normal to feel like your shoulders were at ear level and that your head doesn't touch the pillow when you sleep. Yah right!
I heard about Dr. Starr from a friend and I though I would give him a try. I was very impressed by Dr. Starr's caring and compassionate manner, his knowledge of just not chiropractics but soft tissue damage. I had been to other chiropractors over the years, but all they did was crack bones. Dr. Starr took a deep interest in what was causing the problems and literally worked from my feet up. I can now boast that I am pain free, my shoulders are where they are supposed to be and my head now rests on the water filled pillow that he suggested i try.....which is marvelous. I have no hesitation in recommending Dr. Starr to my colleagues and acquaintances.
Thanks again Dr. Starr!
Sincerely,
Pam
---
Dear Dr. Sean Starr,
I would like to thank you for helping be with my "pain in the neck."
On my first visit to your office, not only did you quell my concerns of a more serious medical issue, but you navigated me through the reason for the pain using a diagram, validated by complaints by feeling the exact spot that was sensitive, described what needed to happen, suggested I see my GP for additional tests to rule out any abnormalities, and took immediate action for therapy to repair the injured muscles.
After just one visit, the pain subsided, and the scar tissue started to move down my neck and disappear. You got me to invest in an amazing water-pillow - which gave me the best sleep I've had in years. It forms to the shape of my head while supporting my neck and shoulders. You also recommended I implement a head set at work while using the telephone, instead of using the shoulder and head grip, often used by office workers while typing. This repetitive action has caused me significant pain and grief.
Subsequent treatments in your office have enabled me to be pain free, and optimistic about preventing future injury.
Sincerely,
Carollyne