Exciting News!
Active Health is now offering you a TeleHealth option during times when you cannot make it to our clinic in person - like now! Now you will be able to have your appointment in the comfort of your own home via your personal computer, tablet or smartphone. These online appointments will be private and secure. All data during your session is encrypted, HIPAA compliant and none of your information is stored. It is super easy to connect with us! You will not be required to download anything. Once you have booked an appointment time (click here to request appointment) we will provide you with the link to connect to your practitioner at your scheduled date/time.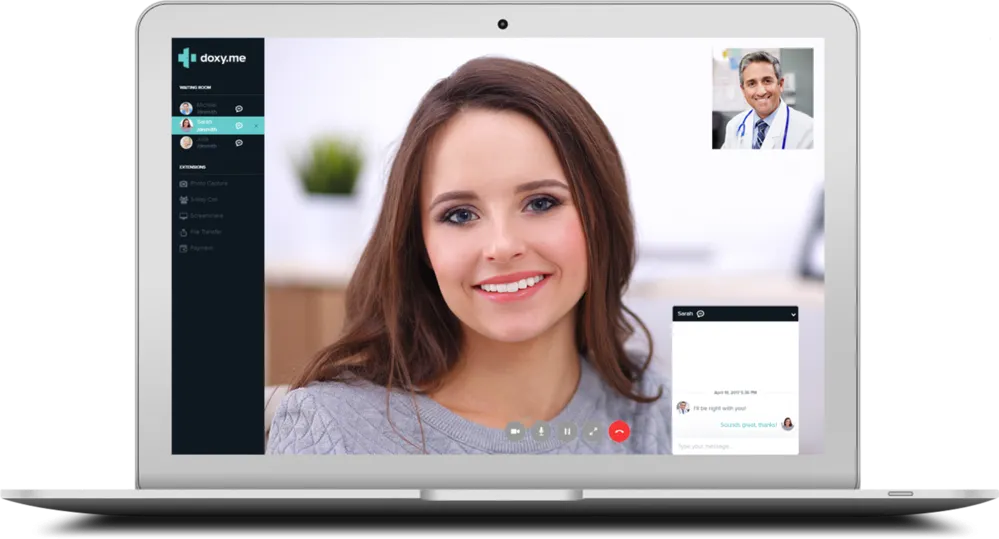 What is TeleHealth?
Telehealth is the use of technology in order to provide real-time healthcare to patients from the comfort of their home. With online sessions we can meet you anywhere as you will be able to connect via your computer or smartphone.
Although these sessions do not allow us to provide our usual hands-on assessment and treatment approach, they will still allow us to go over your healthcare concerns or goals and provide you valuable self-care information, education, guidance and exercise prescription protocols to help you with your injury or wellness care.
Q: What do you need to connect for an online appointment?
A: You will need a computer, tablet or smartphone with a video camera, microphone and headphones (if preferred). You will need Chrome, Firefox, or Safari. You may also use Android or IOS devices.
Q: What appointments are available and how much does it cost?
A: Currently only Chiropractic appointments are available with Dr. Sean Starr. The cost per 15 minute appointment is $45. If a custom prescription exercise program is needed, there will be an additional $10 fee. This exercise program is accessible to you via our PhysiApp exercise software.